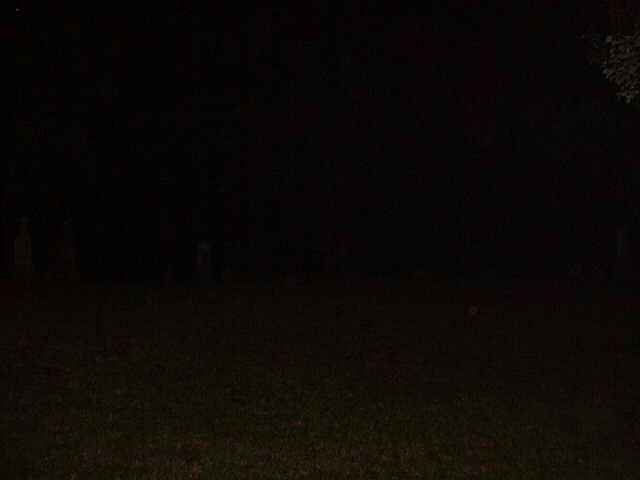 Boy these orbs are really dim don't ya think?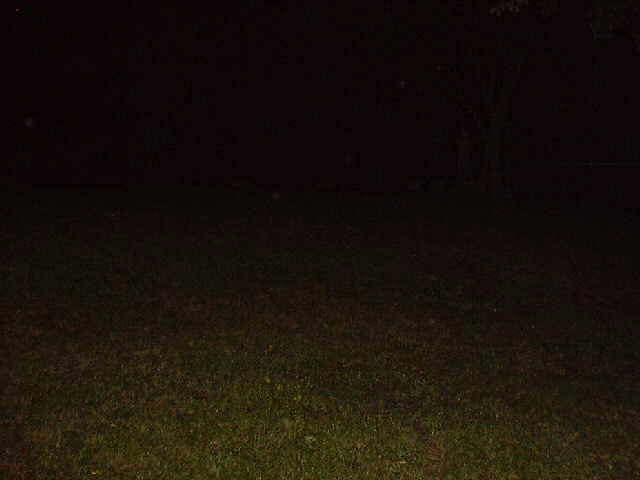 You can see that the orbs on this hunt are really faint. Hopefully they'll get better as this goes on tonight.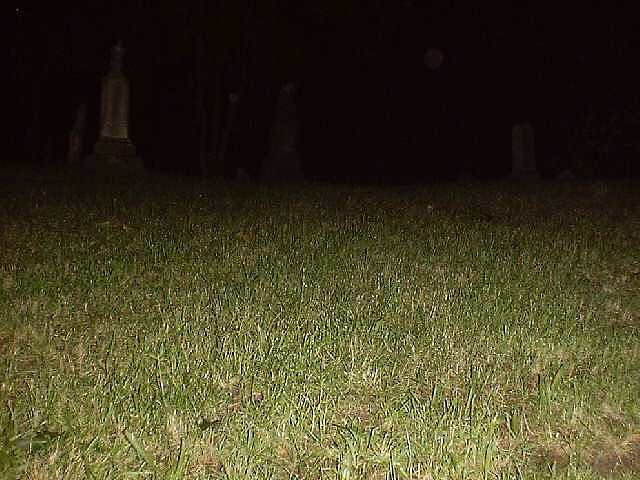 Well at least these are a little bit brighter although they are still dim. One of the orbs is quiet abit larger than the other one.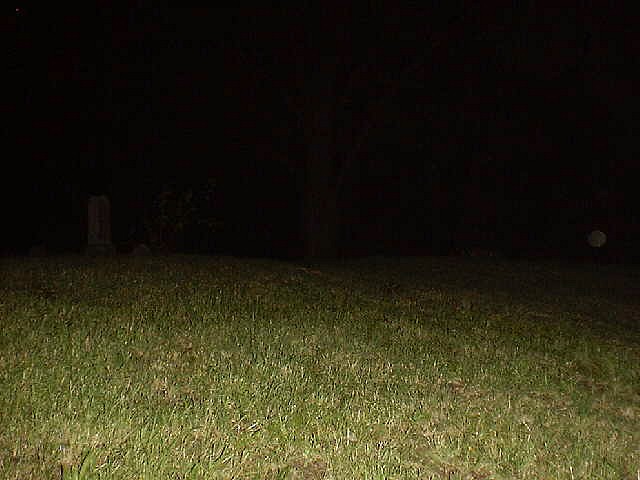 Well on the right side of the picture above you can see the orb. Although I don't know why they're so dim tonight.
Vortex time in the upper left and then toward the center of the picture you can see another orb.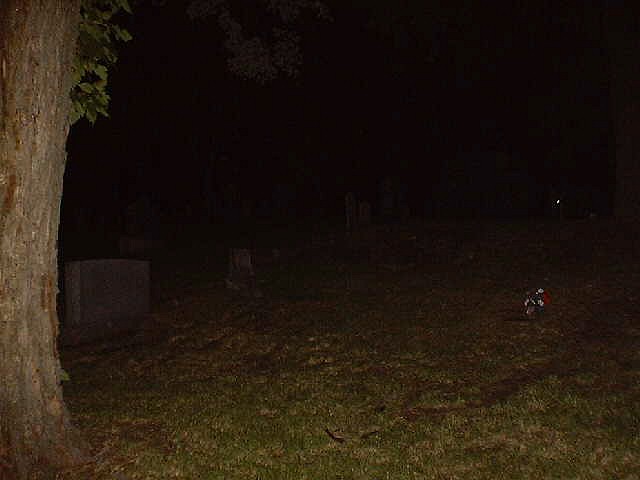 Some very dim orbs here. Boy this night almost wasn't worth the drive is what I'm starting to think.
Well at least this one can be seen rather well instead of having to squint and look.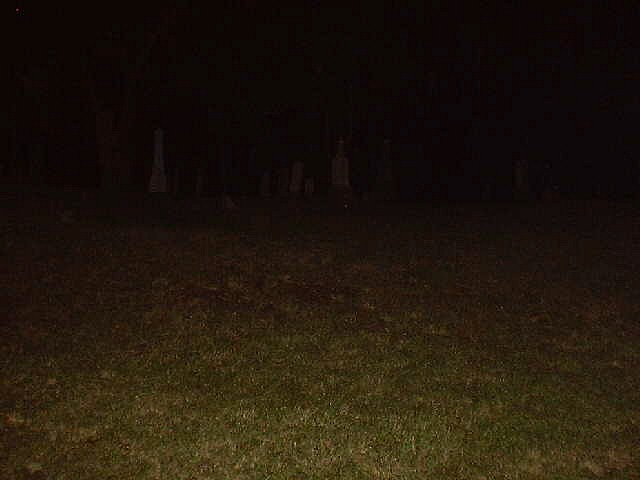 Center left side of the picture you can make out a mist rising from the ground.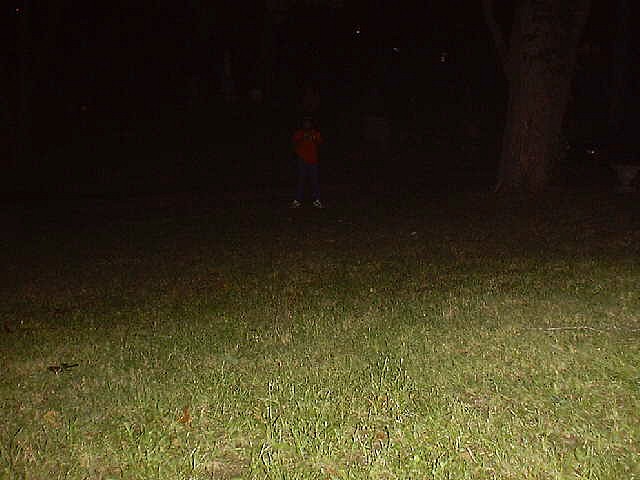 To the left side of Deathdragon here and behind him there is a rather good size orb to bad they're all dim tonight.
Yet more small dim orbs. This is what makes you think that this just wasn't the night to be out and about.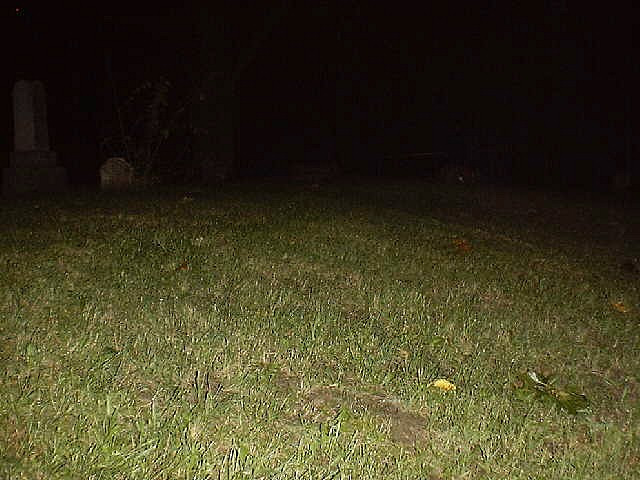 Maybe the next time I come here I'll run all over the Cemetery and see what I can stir up. These orbs are just barely showing up now.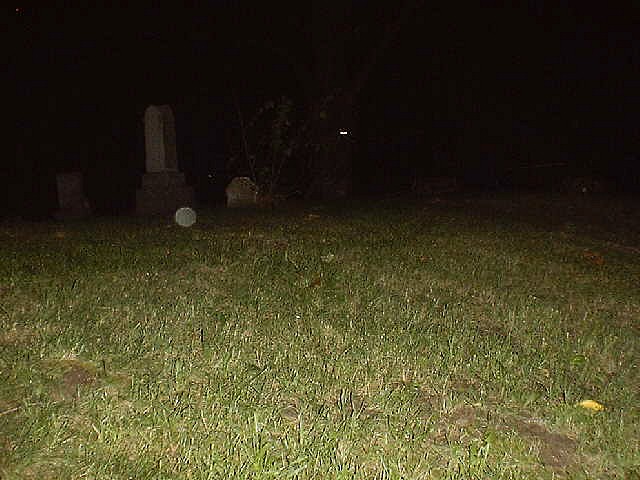 Something told me to turn at this point and just click the shutter on the camera look at that one. It is most certainly brighter than any of the others so far anyways. I feel a little better now that I found one that is bright.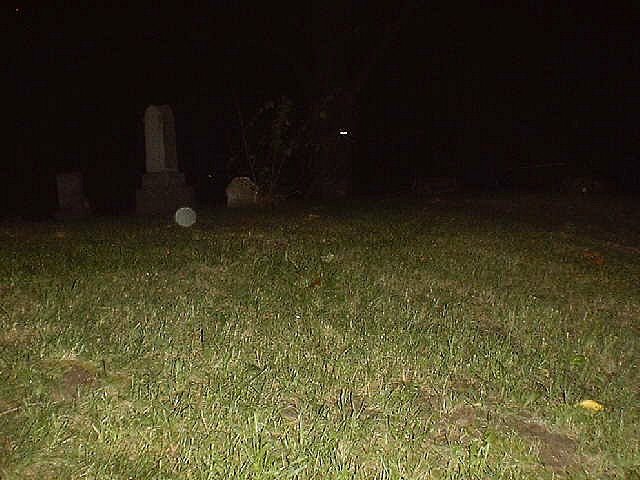 I don't understand this it hasn't moved at all and this picture was the next one in this series. Oh well not going to complain because nobody listens anyways.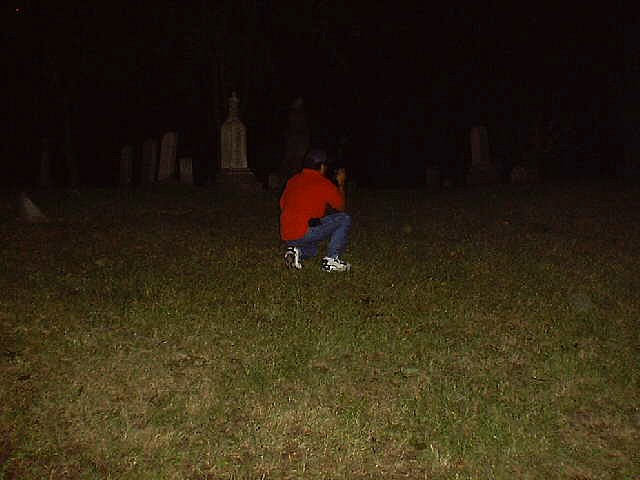 Well we're back to the dim orbs again. I'm getting tired and cranky because I can't get anything good tonight.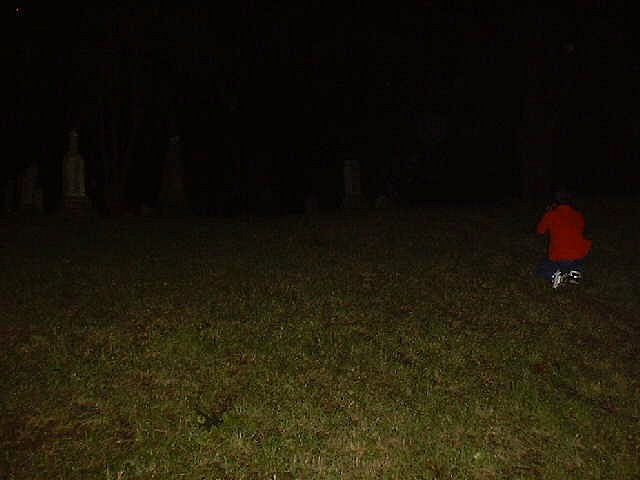 Hmm these orbs are starting to get even dimmer. If they get any dimmer than they are now they might as well just disappear.
Oh boy got another good one again. Yeppie Yahoo maybe when I get some more like this one I'll be happy again.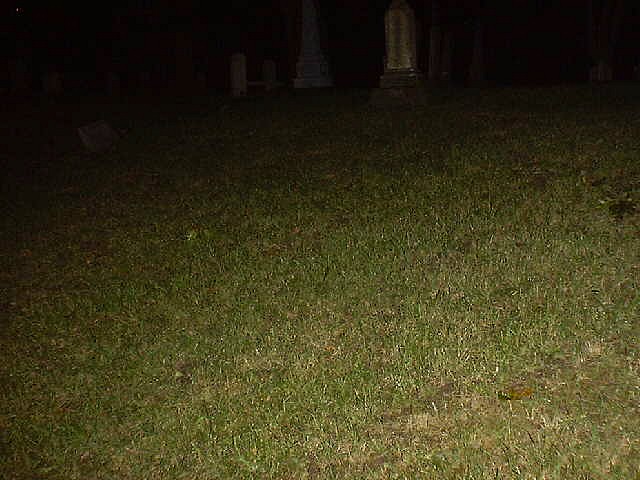 They either knew I was looking for the bright ones and hid or they just didn't feel like coming out tonight.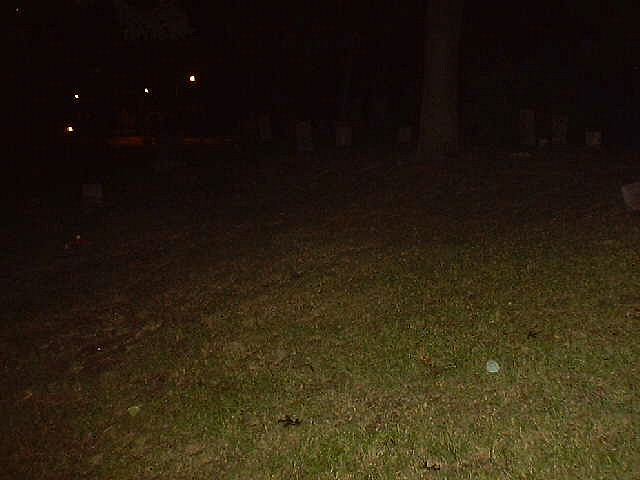 Wow found another good bright one. I'm starting to get happy again.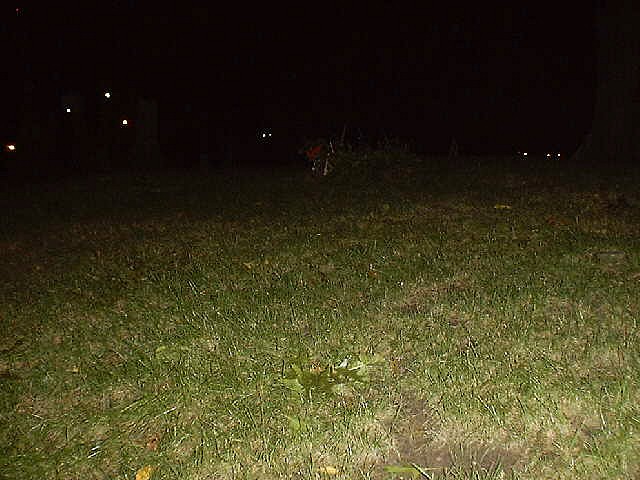 Boy talk about let's play mind games :-(
Okay back to the dim orbs again, guess they're better than nothing at all.
Well at least this one was after Deathdragon and not coming at me full bore.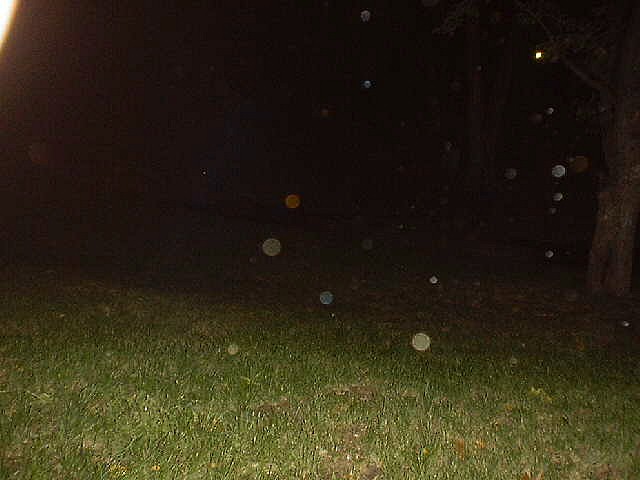 Wow how to explain this one. We start with the figure in the rear of the picture which is near the tree. We procede across the picture to the left side and we see a face there. Then LOOK at all them orbs of different colors sizes, shapes. WOW is all I can say I'm happy now and nothing can break this HAPPY streak in me. At this point I don't care if I catch anything else.
Almost center of this picture there is a small mist.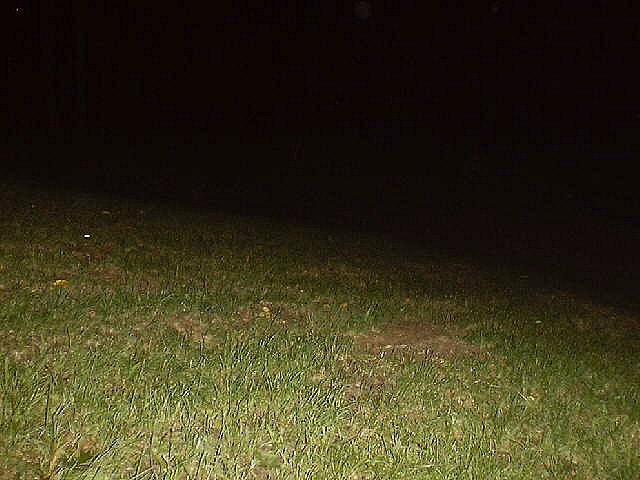 Well even though they're hiding out I don't care at this point because of the picture I took eariler this evening.
Dim orbs in this one.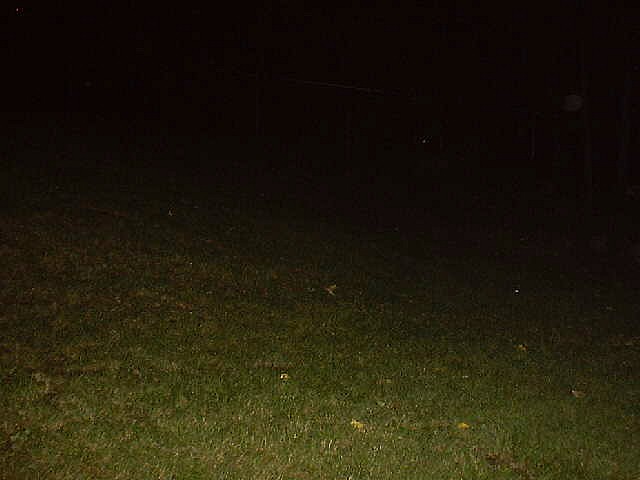 A few more dim ones can be found here.
Well be they dim or bright I guess be glad that I got some in the picture.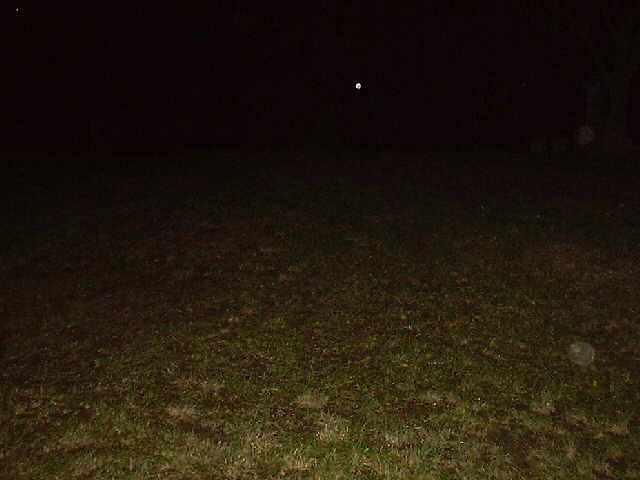 Better than nothing even if they are dim.
Wondering now, it rained pretty hard the during the day and maybe that had them all in the air or something.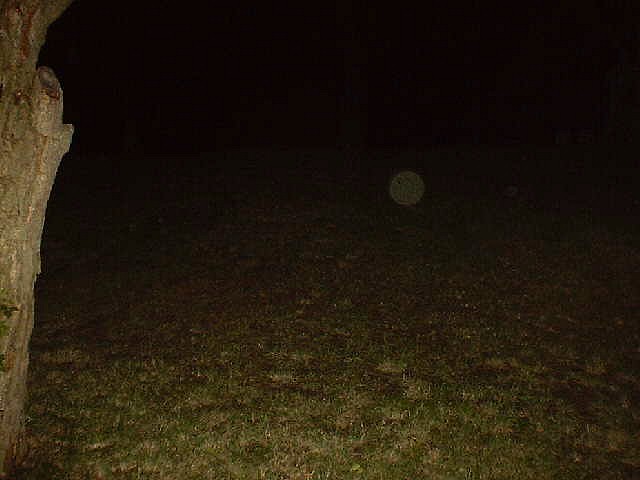 Yep I've come to the answer I think it had something to do with the rain, thunder and lightning.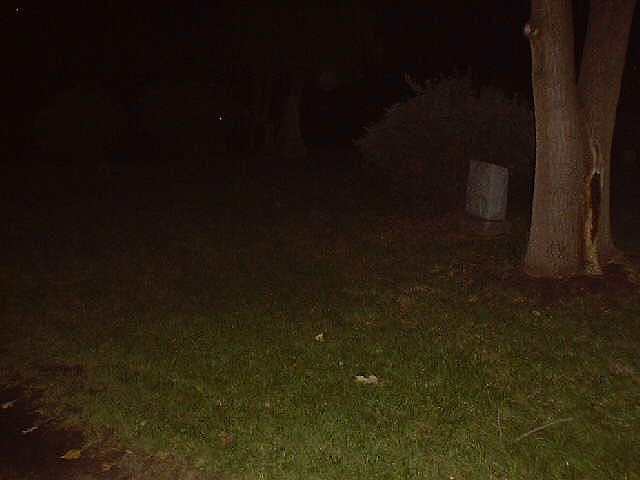 Good time to end this investigation because they're not willing tonight to be photographed tonight. Well we'll be back here on September 14, 2001 come and join us if you dare.