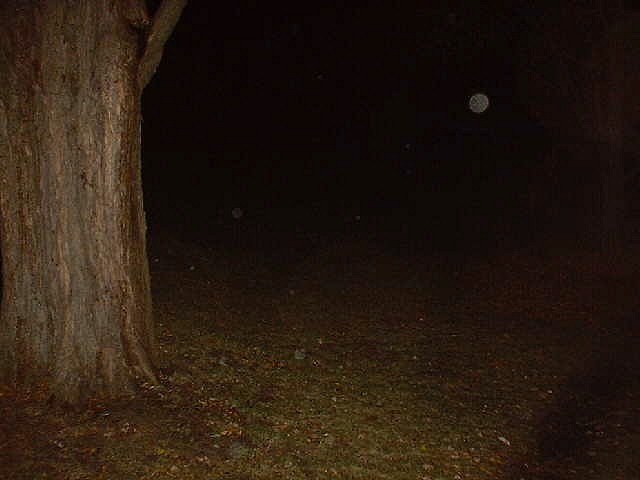 Ok this picture starts the Investigation. We're going on these hunts a little more regular or trying to anyways. As you can see tonight they seem to be a little active anyhow :-)
I don't believe in hiding anything as you can see here we don't always get Orbs to show in the pictures. You have to look at it this way, when you get the orbs to show they will it and if not they don't.
Nothing again oh well can't win them all now can ya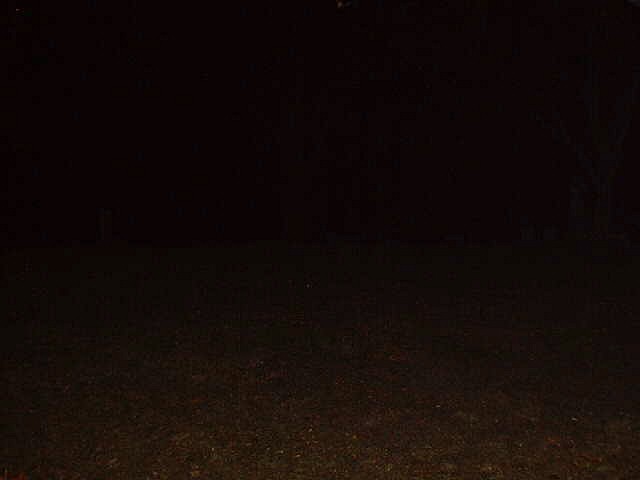 One very small one in the center of the picture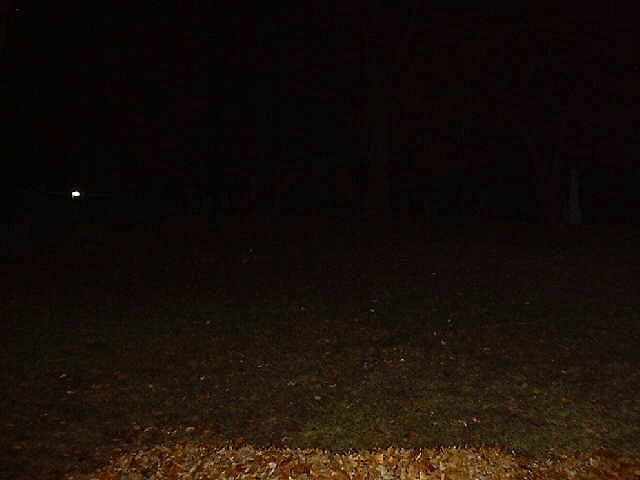 As you can see there was nothing again here. But they did rake the leafs up today here :-)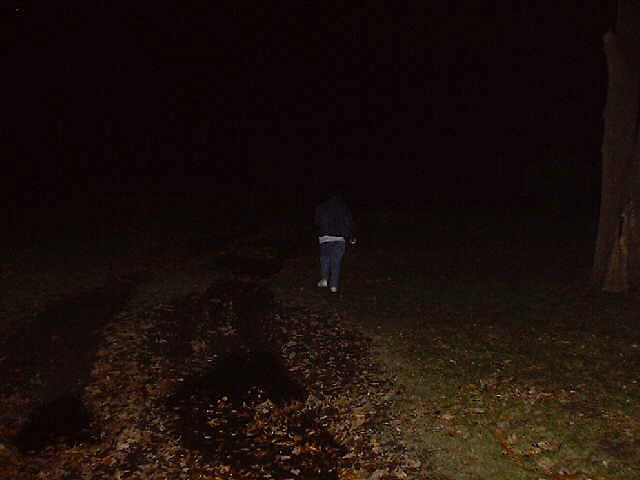 Dragonlady (Teresa) She has the Tape Recorder with her if you wondering what the bright thing in her hand is :-)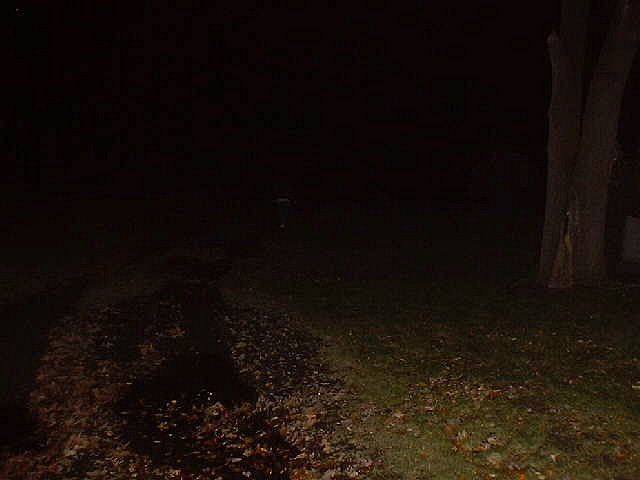 A few very small orbs like the one to the right side of the tree here. Of course Dragonlady is heading to the back of the cemetery to see if anyone wishes to talk to her tonight.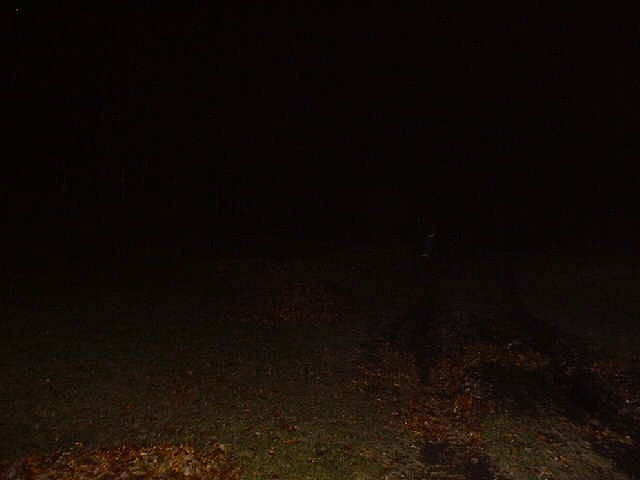 Dragonlady stopped here to finish cleaning a grave off she is just so sweet :-) We all do that though and even pick up trash that we find laying around.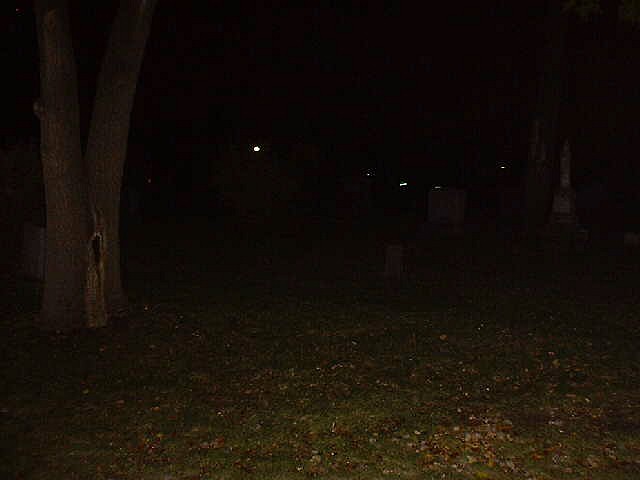 One dim orb here to the left side center.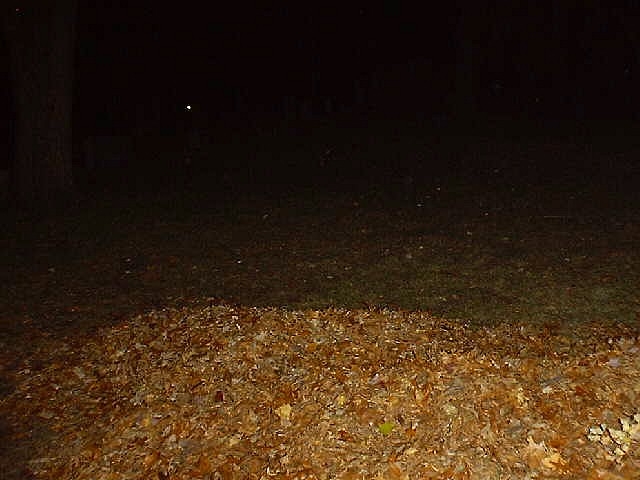 It almost looks like a halo or something in the upper right of the picture.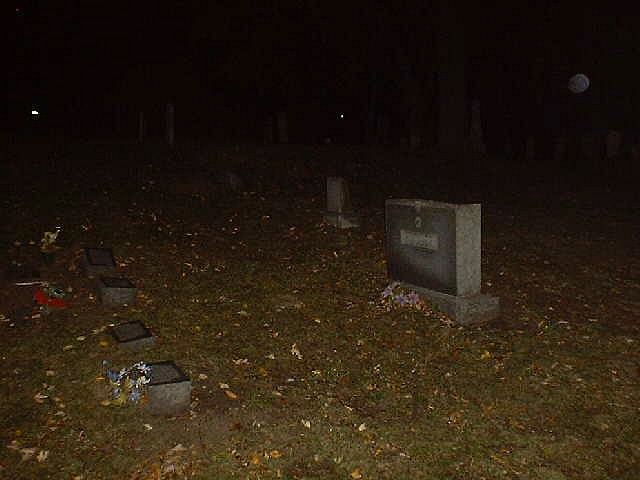 One very nice orb here, can't figure out what that is on the ground though.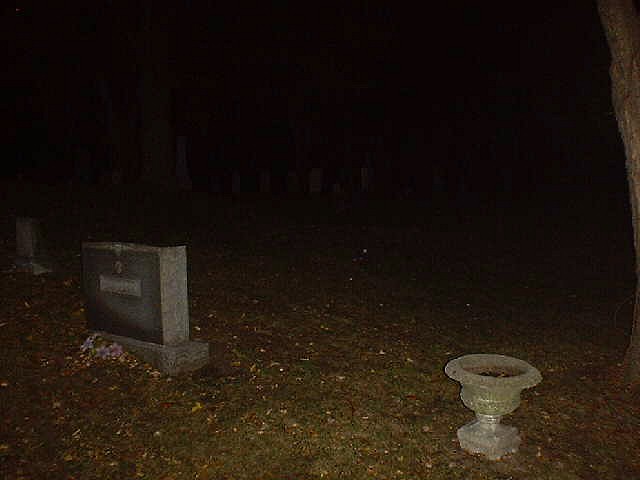 Well there is another one here. Some let us get there picture and other's don't but you can't do it all in one night.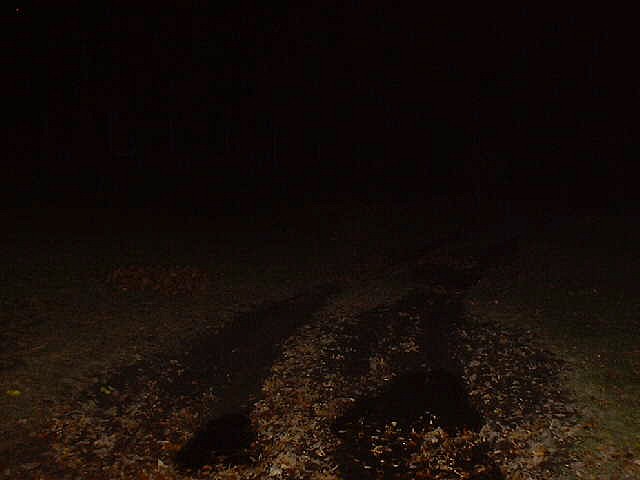 Back to nothing again
Small orange light in the tree here, I'm wondering what it is now.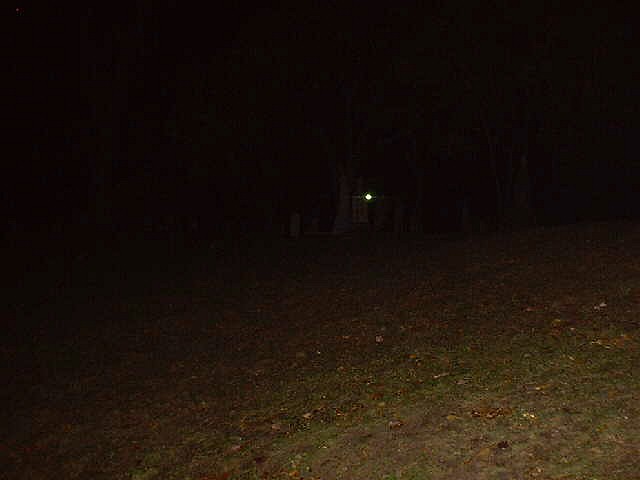 I'm not sure what this light is I don't think that there is a light back here in this part of the Cemetery. Hmmmm, now I've gotta find out what it is maybe a ghost light dunno.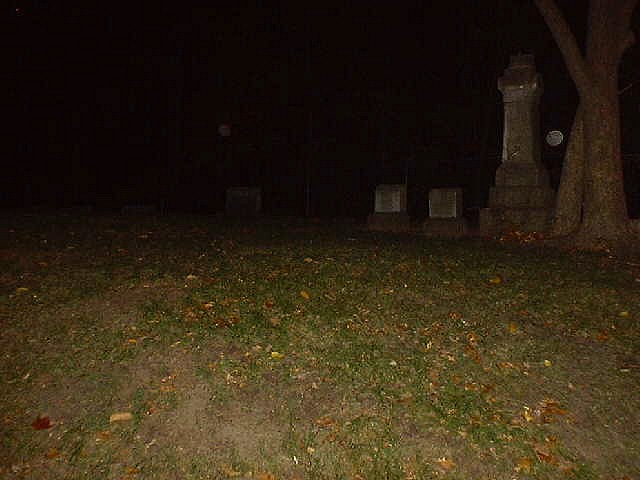 A few rather good sized ones here :-)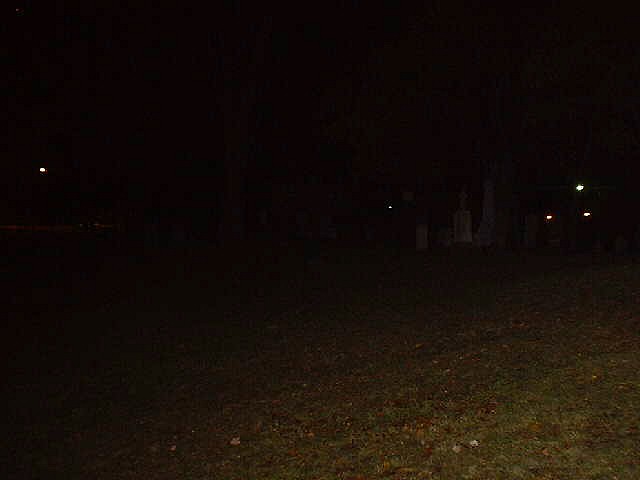 Nothing again hmmmm bad night I think.
A few very dim orbs to the right side of the picture.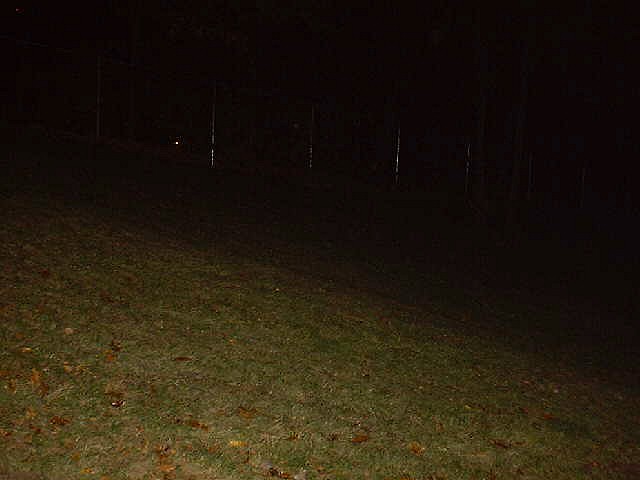 Ok something is on the other side or this side of the fence. Just one single bright spot and I know it wasn't the fence reflecting the flash or I would have seen it.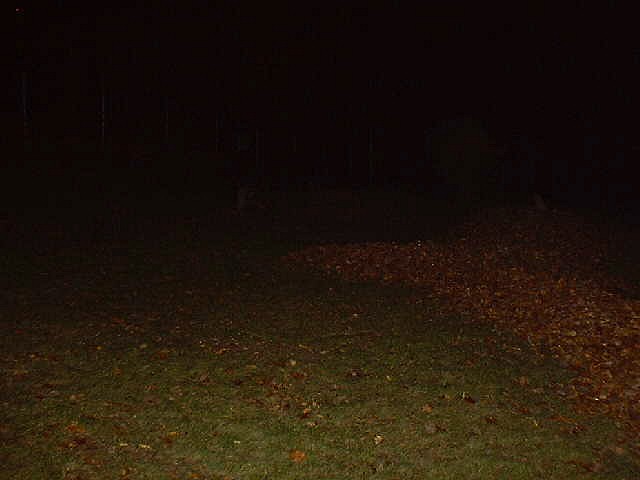 One very small orb in the upper left corner of the picture.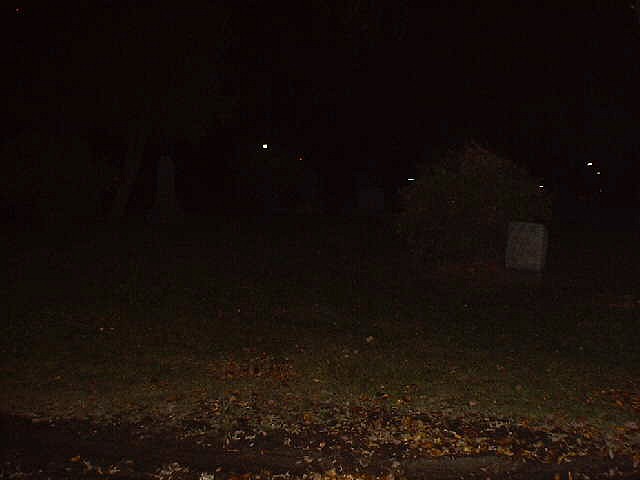 nothing again very bad night.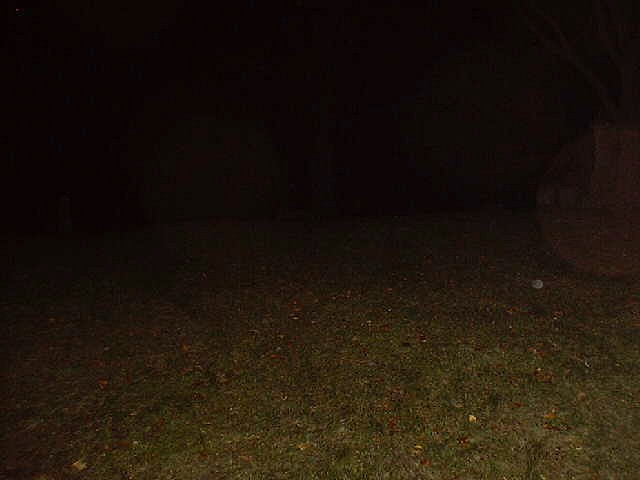 Small one and the Red one's have come out to see us tonight.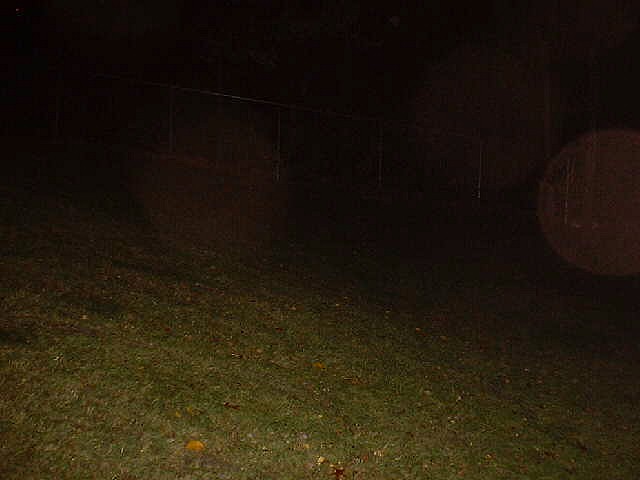 Well this night wasn't quite as active as we'd hoped but you can't win them all. Maybe another night we'll do much better than this. Although I burnt 3 sets of batteries tonight that was weird. Put fresh in with in 5 minutes they were dead again. Could have been just a bad package of batteries it hard to say.