This is our very first hunt at Eloise Insane Asylum. We didn't get to much because there isn't much left of the buildings. This took place on August 19, 2001!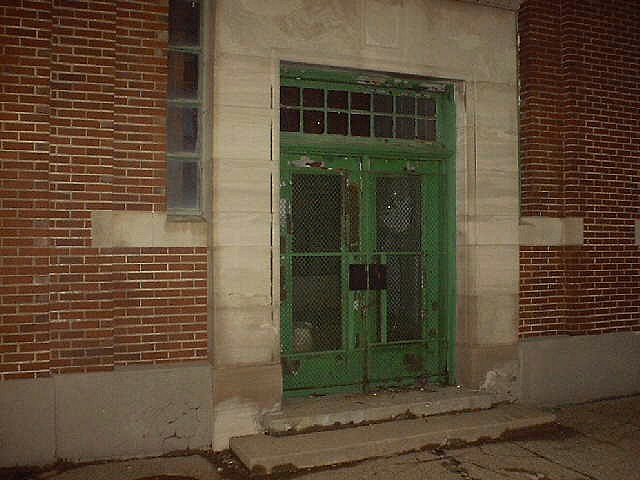 Look at the above picture. Tell me what you see in the right side of the door toward the top of it! If you look really closely you will see what I saw when I uploaded it and imported it to my Photo Suite! There is a face in the right side of the door we didn't see this when we were looking at the door! We had just met up with some other ghost hunters at the time this Photo was taken! I can't remember the names though I'm sorry I was going to give them because I do got a good picture of all of them I'd like to use here on the site! If you remember me please email me on the contact me page :) ... This picture was taken on August 19.2001 @ 21:41.08 site Eloise Asylum!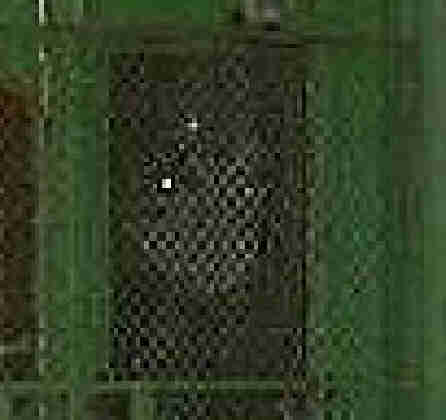 This is the same image as above. Look at the detail in the photograph. It really does look to me like he is reading something maybe a newspaper or something to that effect.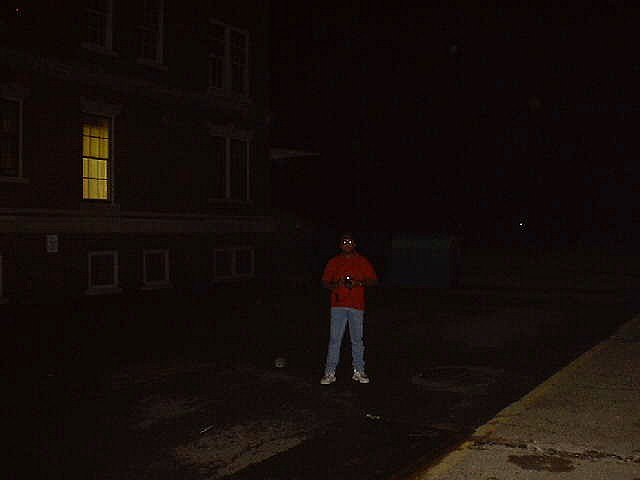 Well what do you see to the left of my buds foot? I see a orb that just popped up when I said stop I want a picture and boom there it was! This is a picture of Deathdragon FYI :)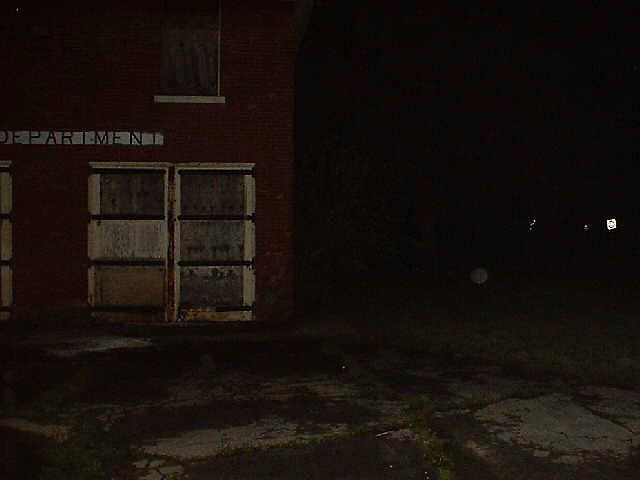 Well it's a sure fire orb again! Look to the right side of the fire station it is rather large! I felt a overwhelming urge to just snap the pictre there and that is what showed up. I'm not sure what made me do it but I did it and got the orb just as plain as day!


This is one of two vortex's that I captured tonight. This one is really bright you can't miss something like that can you? I didn't see anything in front of me or over my head and well this is what came out on the photo when I uploaded it to the system here! I think this is really a nice shot but wish that I could have seen it with my naked eye!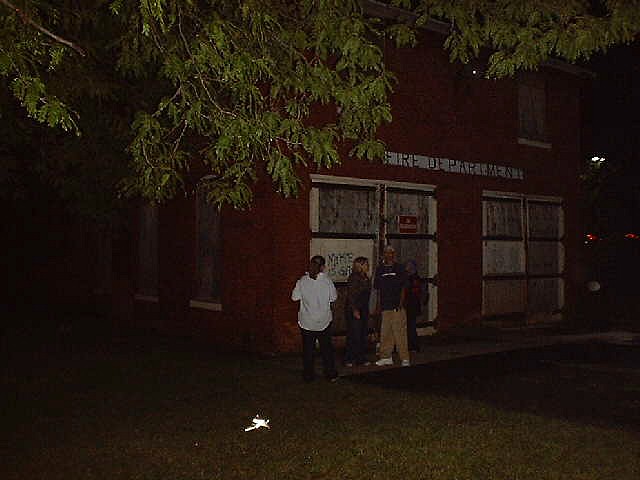 Look closely to the right side of the building you will see an orb that seemed to be watching us all. I wish that I was good with names because these people that we met up with were friendly :) Come forward if you remember me and Deathdragon I'll place you on the site also! There is a faint orb at the top of this picture. I'm not sure why I got so many to show up for me but I'm enjoying it greatly! Shortly after this photo was taken the cops arrived to run us all out :(