This page is our first Ghost Hunt at William Ganong Cemetery (Butler) what ever you'd like to call it. Many things to see here at Butler. There are just hundreds of orbs everywhere and some mists too.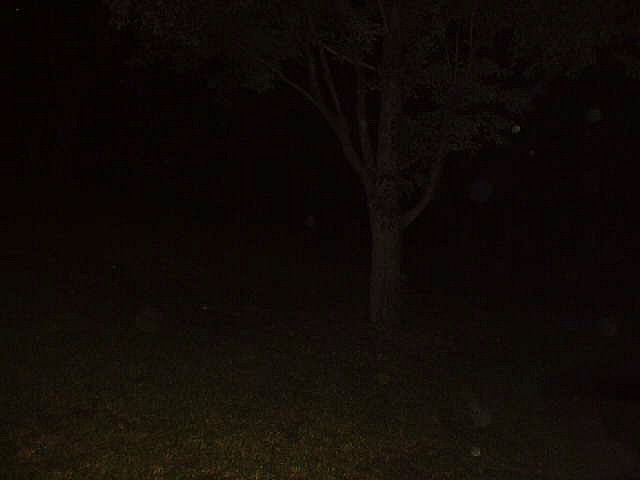 The first picture after our arrived at Butler Cemetery. Something told me just to snap the picture and I did and got all the orbs you see above. I'm sure that there are people that don't believe in ghost but take it from a lot of people ghost or spirit energy does exsist!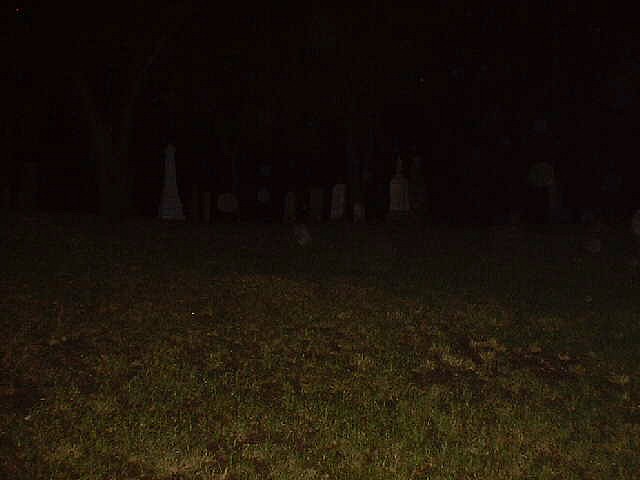 Center of this Picture there is a mist or smoke can't tell really. But there are an awful lot of orbs found around the south side of the cemetery didn't really get any from the north side.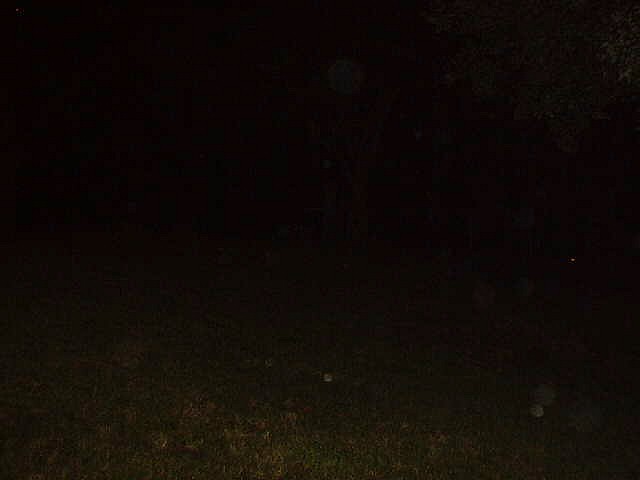 Small orbs, Medium orbs, and Large orbs. It is almost like they know when you arrive and probably know when you leave too.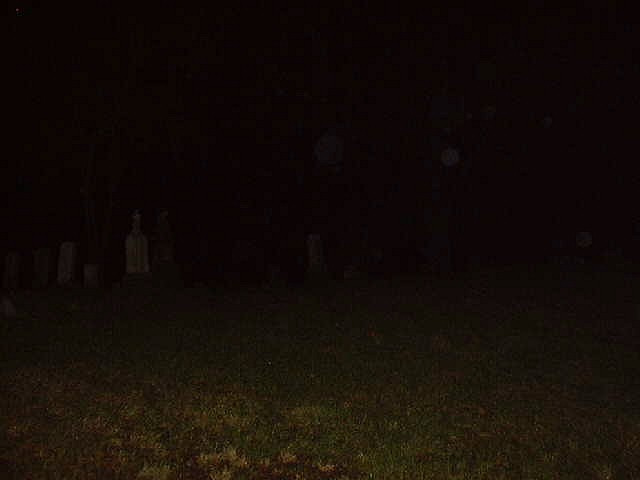 There is just so many orbs flying around here that it's not funny. You can make out the faces in some of them if you look close enough. Think I'm going to have to come back here very soon!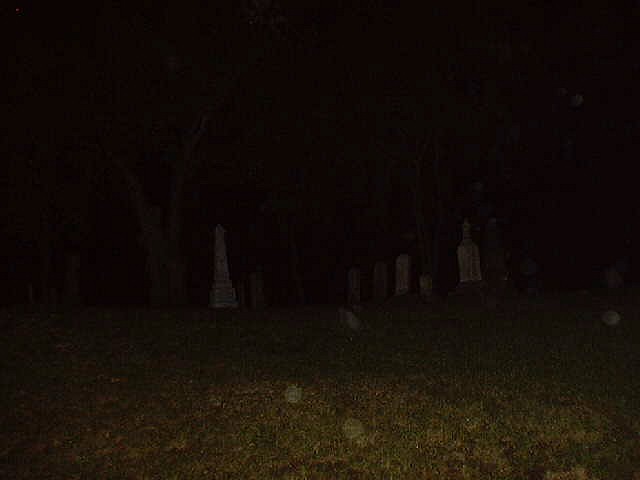 Mist in the center of picture and plenty of orbs also.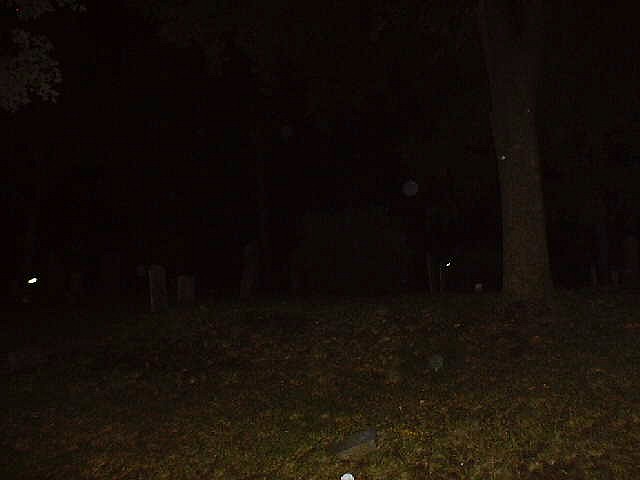 orbs abound here it seems like where ever you looked and pointed the camera there was orbs except for the north end of the cemetery.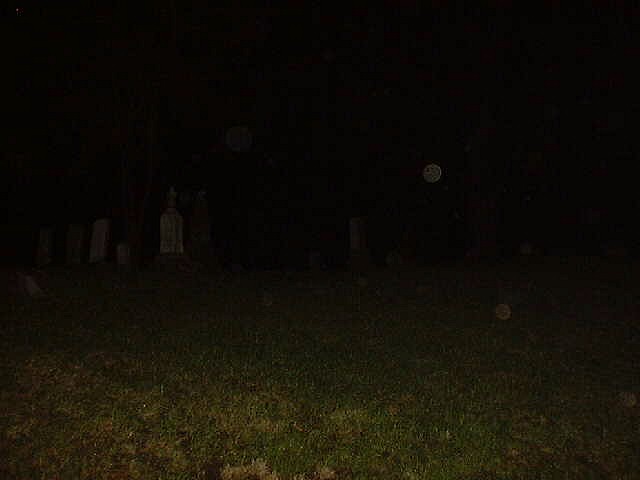 Bright orbs dim orbs big orbs small orbs. You name it they were making it known that they were there.
Orbs are just everywhere here in William Ganong Cemetery (Butler).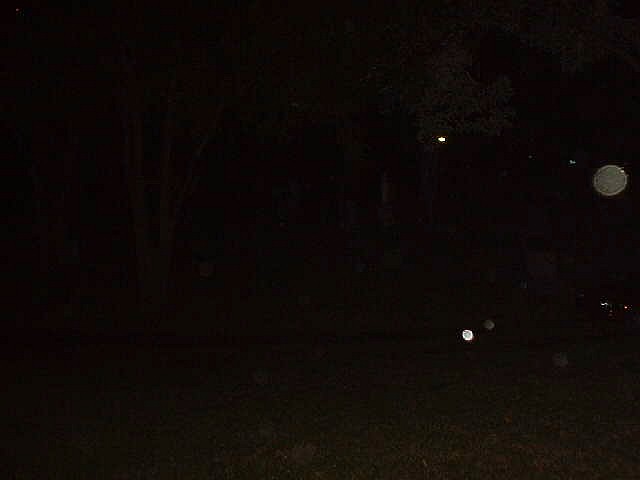 Look at that really bright one! There are is a rather large one above it too.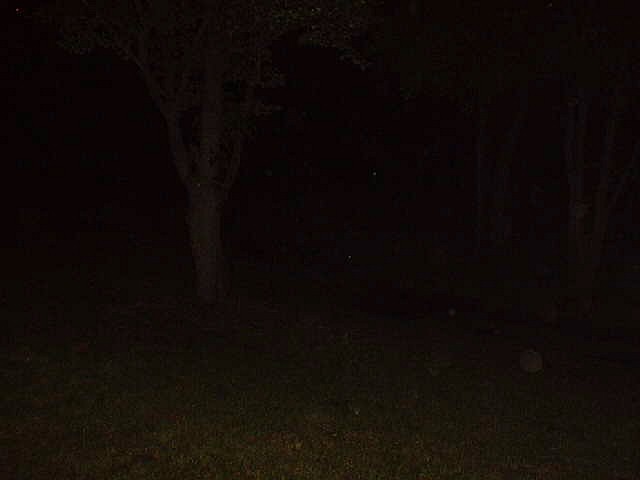 A few dim orbs here.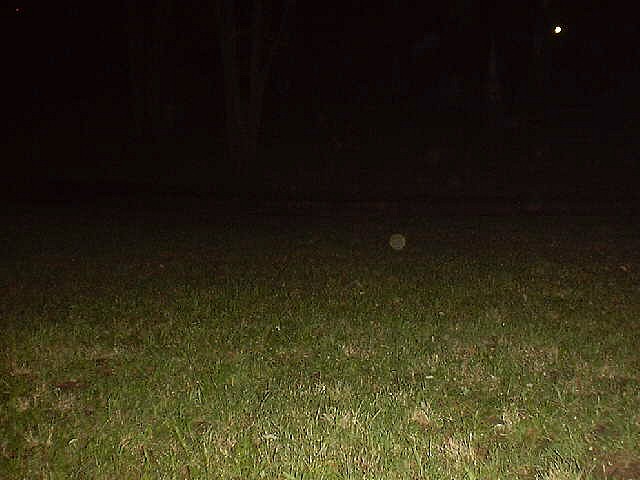 Only a few orbs in this picture too, wonder where they're all hiding out at?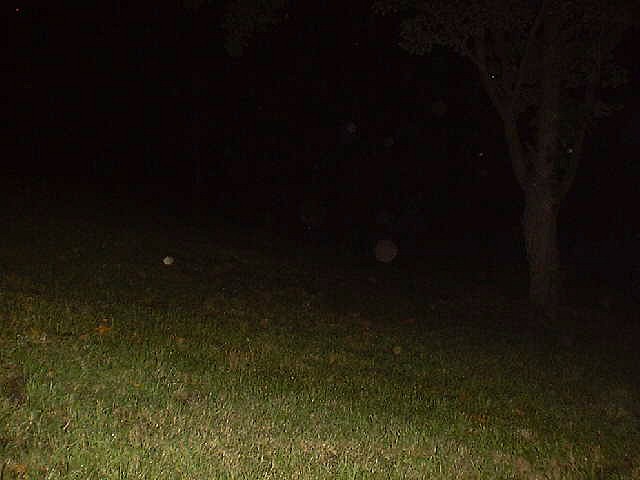 Orbs started coming out of the woodwork here. We were just saying where are they all and boom they come out.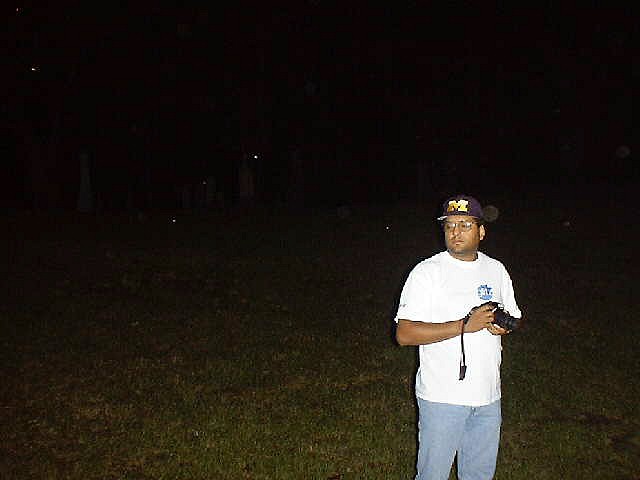 Boy Deathdragon really had it in his head to find a close up orb! If you look closely this orb next to his head seemed to have a smile on it's face.
This picture was taken just 10 seconds later after the one above this one. Notice that the orb is moving away from him they seem to be in slow motion or something.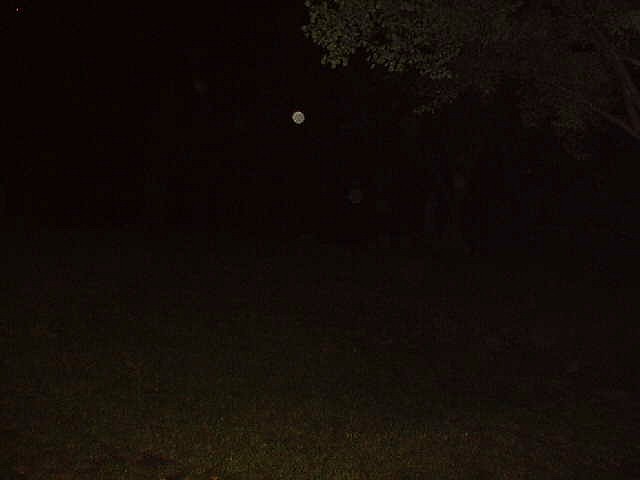 One rather bright orb the rest are pretty dim.
Only one orb here but it does look like a face in a lot of these orbs like your looking back in time somehow.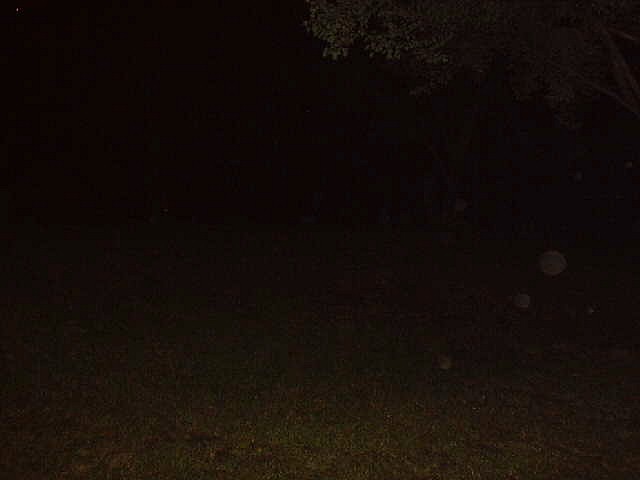 I count at least 5 orbs in this picture from very small to medium size.
One rather bright orb and the rest of them are very dim.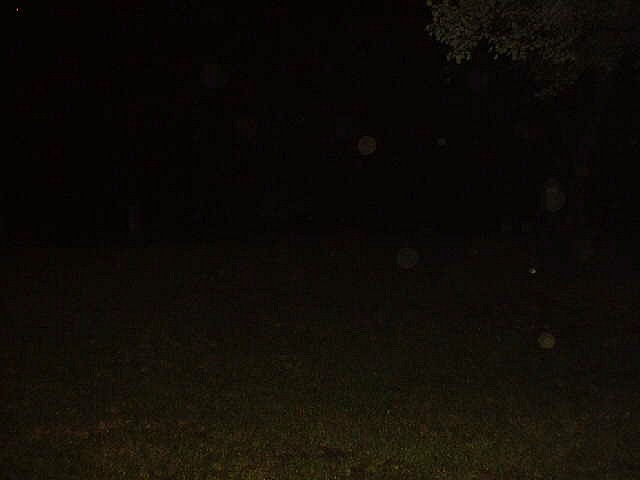 Lots and lots of orbs are here just that not all of them were bright. Most of the ones that came out on the camera were fairly dim.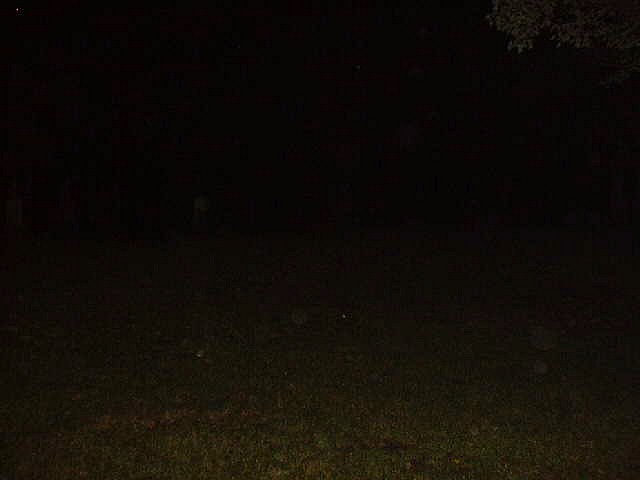 Many dim orbs.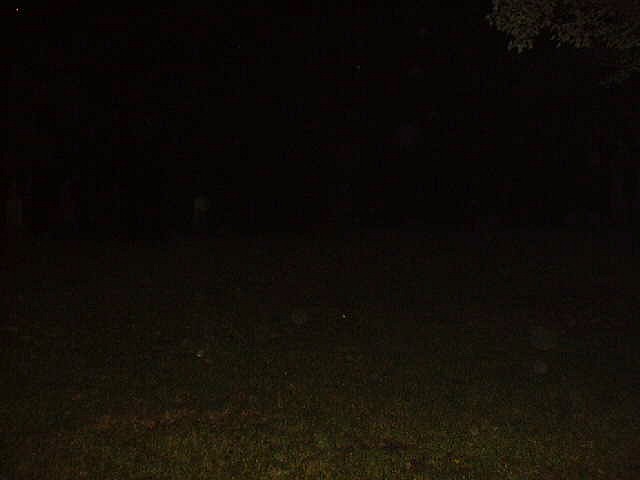 Quite a few dim orbs seems like they were about done showing us how bright they could get.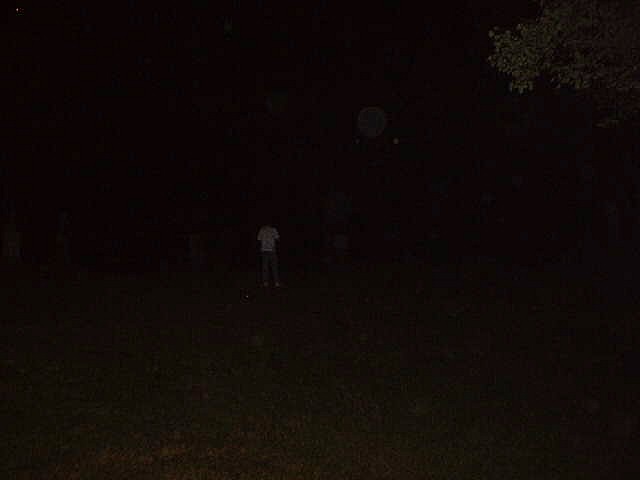 Many more orbs here and that is Deathdragon standing in the background.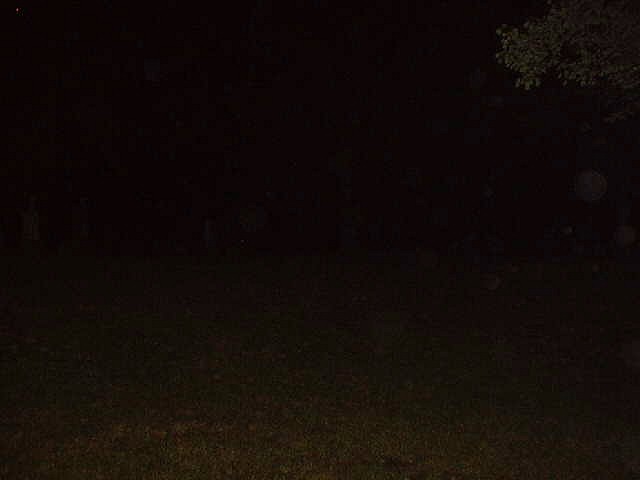 Quite a few dim orbs here too.
More very dim orbs here also.
More dim orbs here too. We weren't seeing or feeling anything else here on this night so we decided to call it a night. We'll be coming back here in the very near future!