November 7, 2001 - William Ganong Cemetery (Butler)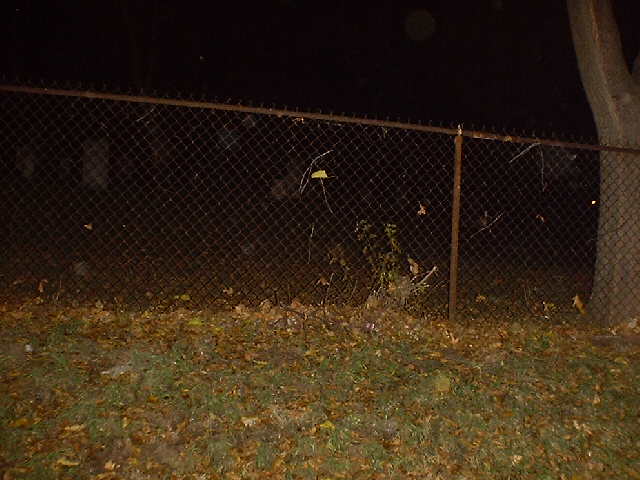 Walking down the road to go into William Ganong Cemetery (Butler) you can just see the orbs flowing with in the fence and other places. Also visit Deathdragon's site he has got some great pictures from William Ganong Cemetery also.
This is Deathdragon (Ian) as we're walking in the gates of William Ganong Cemetery (Butler)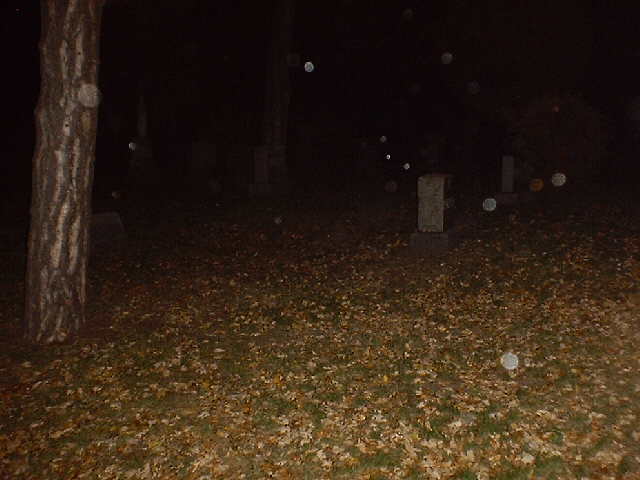 Just after we walked into the Cemetery and started to try and talk with the spirits and take pictures. As you can see there are a lot of them that are floating around.
Tonight is high activity. Looking around we had really good vibs. about tonight. Tonight I brought 4 sets of batteries.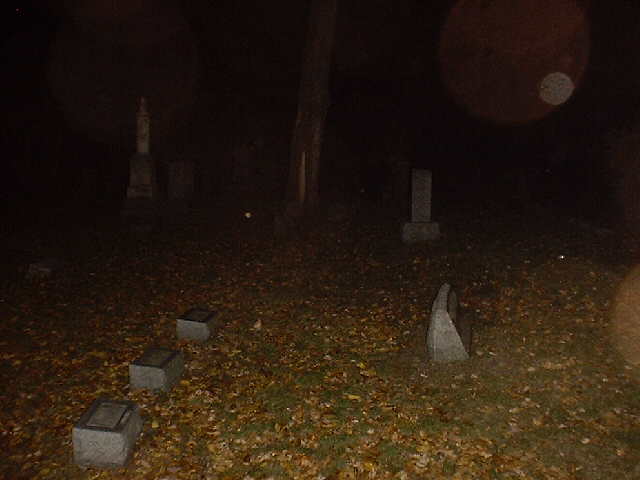 A few small bright orbs here.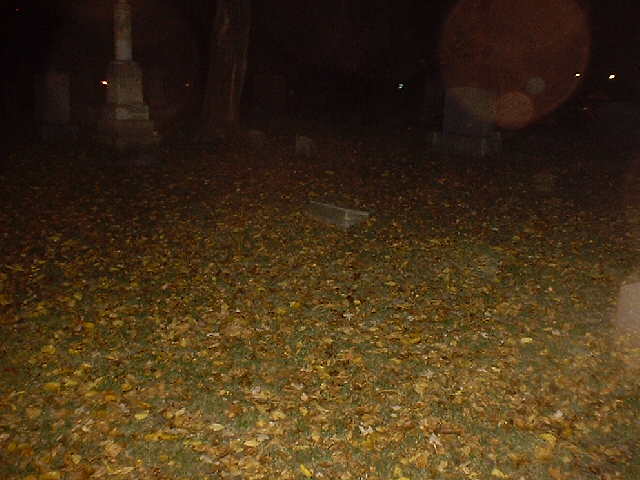 The big red ones are back for another round :)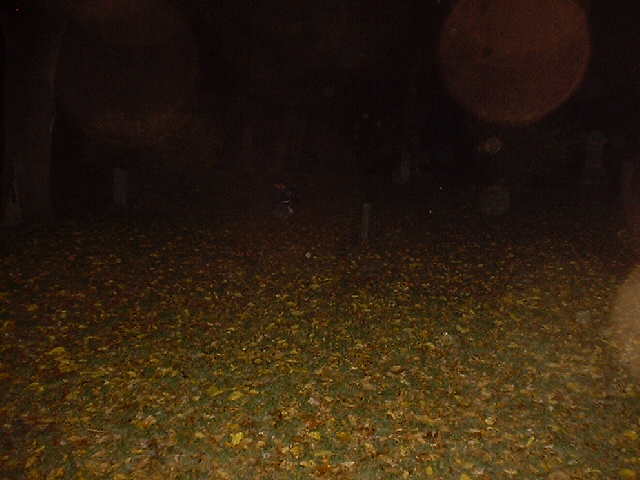 Big red ones like me I think.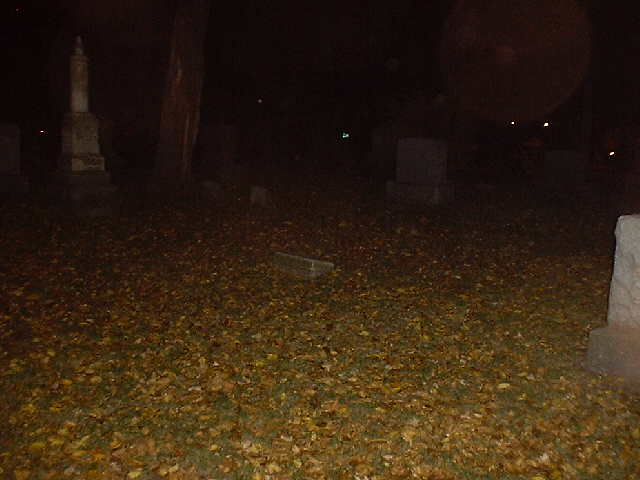 Very dim orbs but they are the red ones again.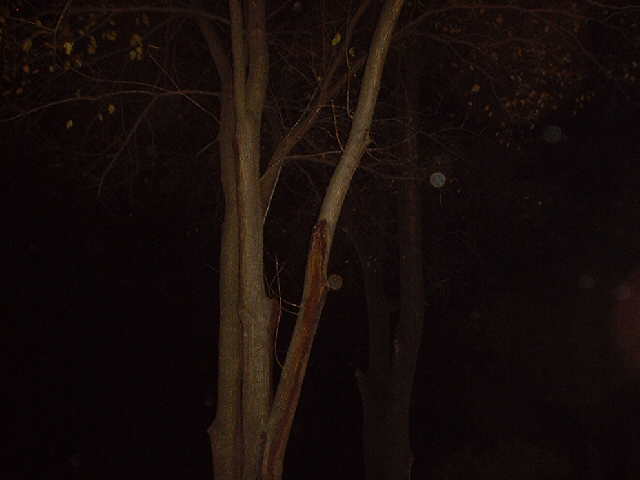 Something told me to look up in the tree and take a picture so I did got some nice orbs up there.
Talk about a magnetic personality. Dragonlady (Teresa) just seems to get almost any of them to come to her which I think is just great :)
Look they seem to follow her around where ever she goes they all follow. This really makes me wonder about how many she can get following her around. Of course I've taken some pictures and if you look back in the hunts you'll see there are always orbs around her.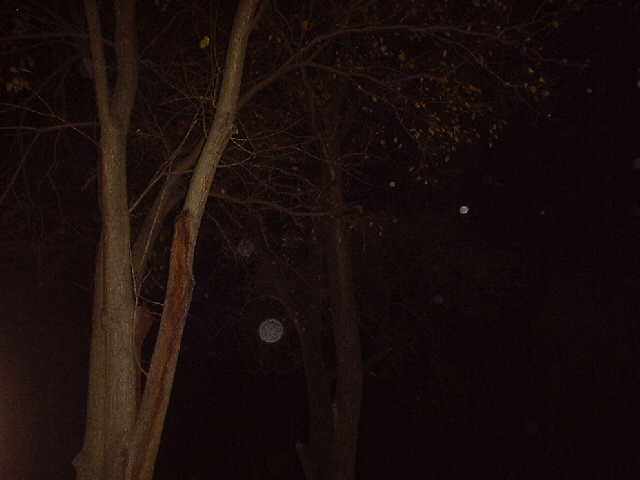 Up in the tree again and got some more rather nice looking orbs :)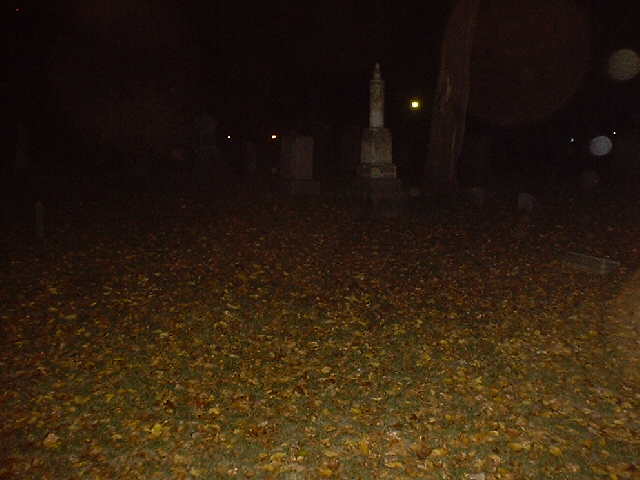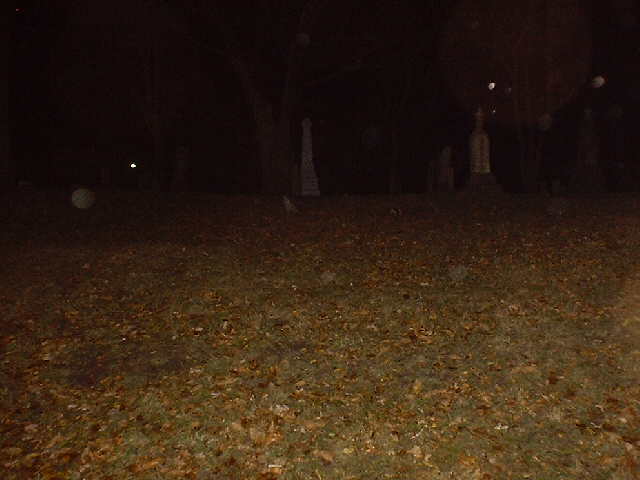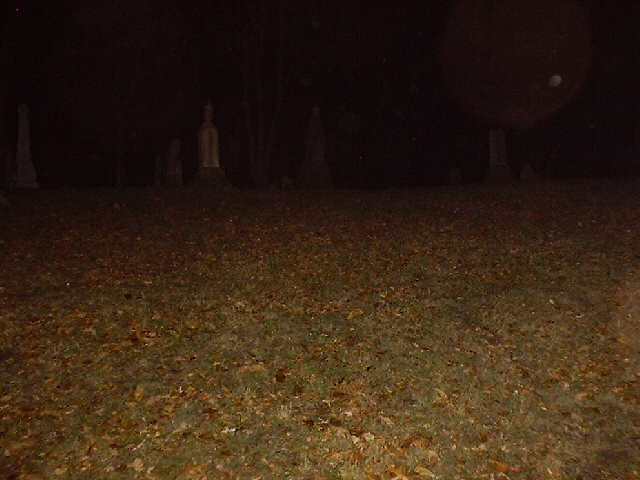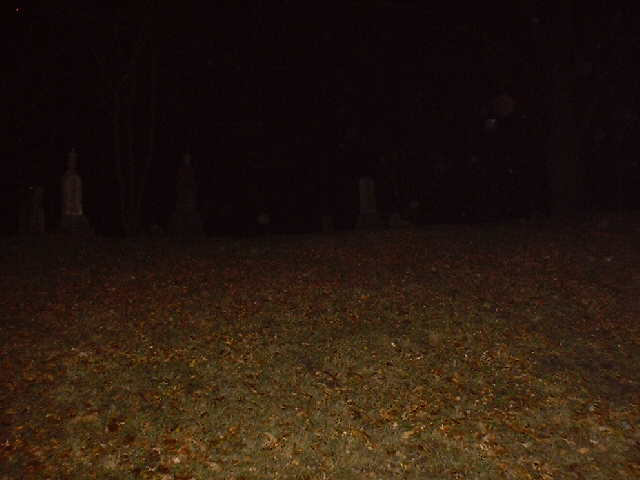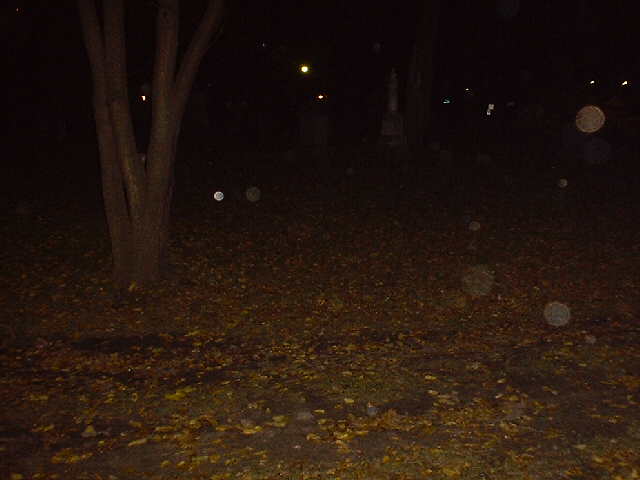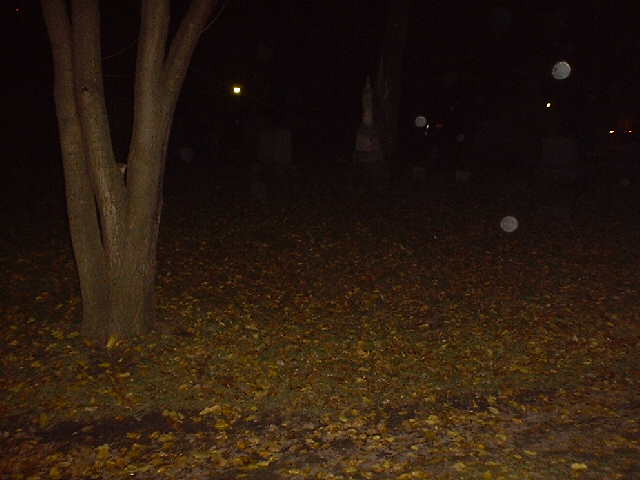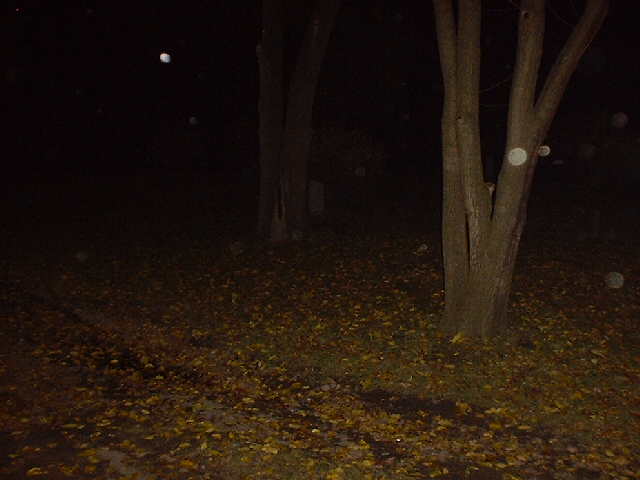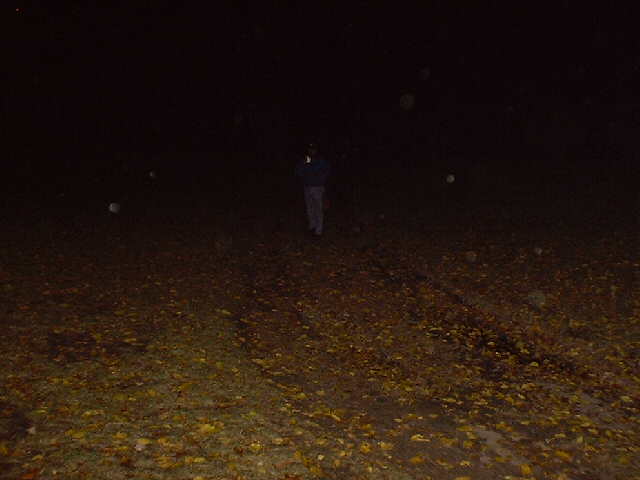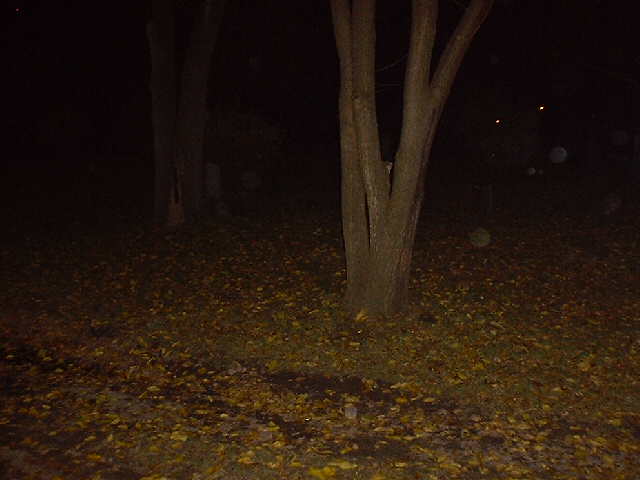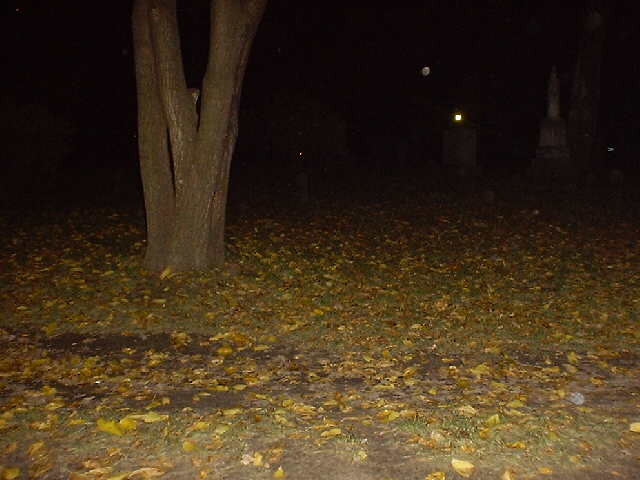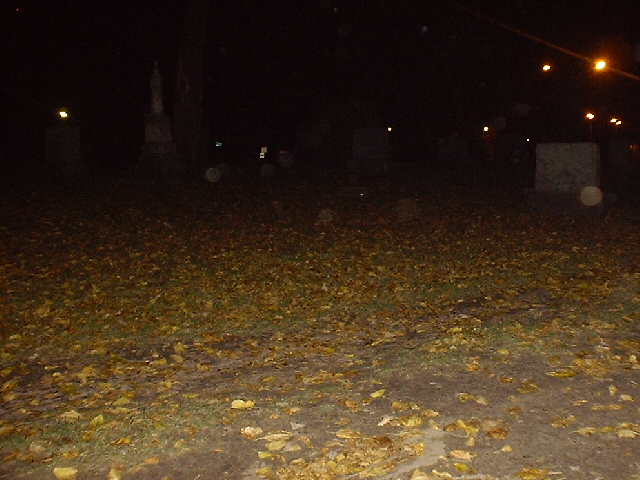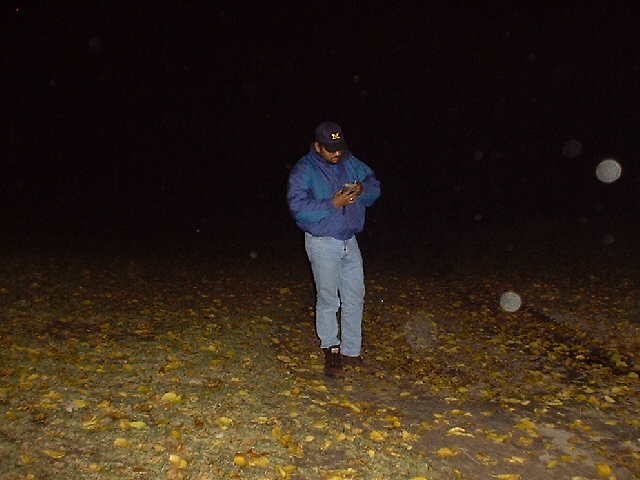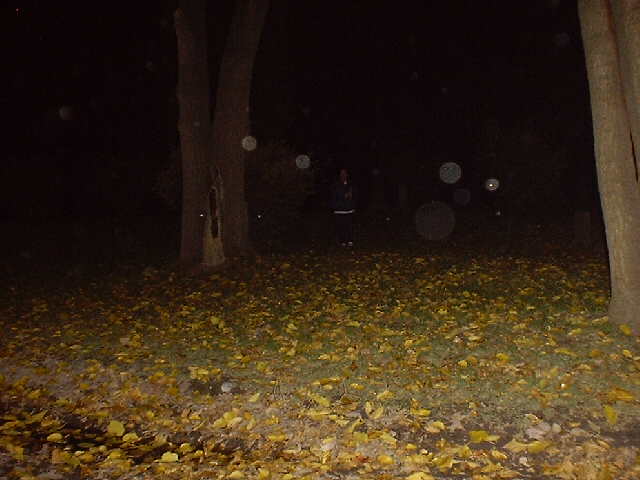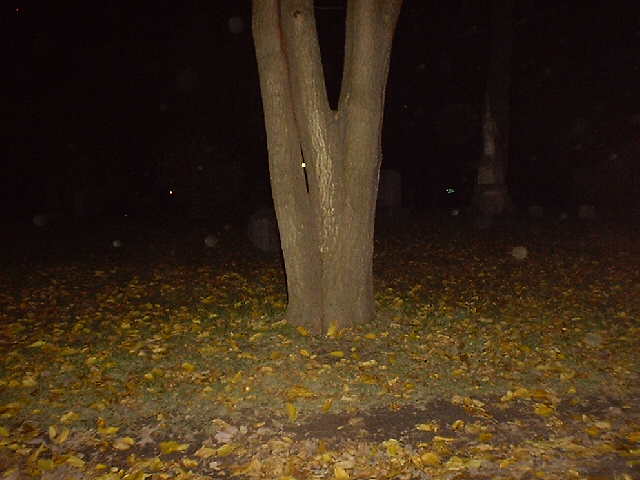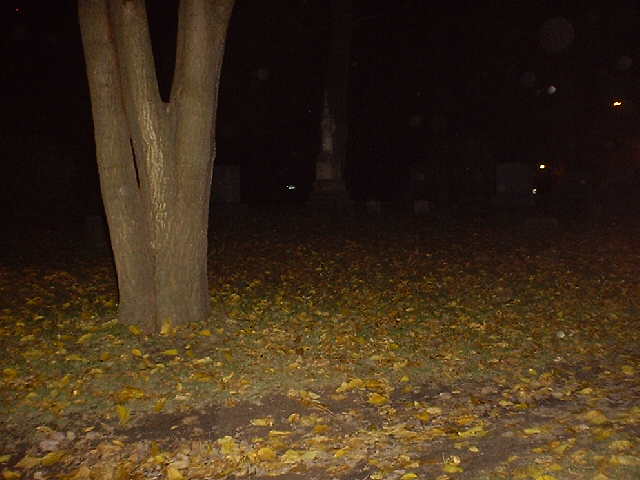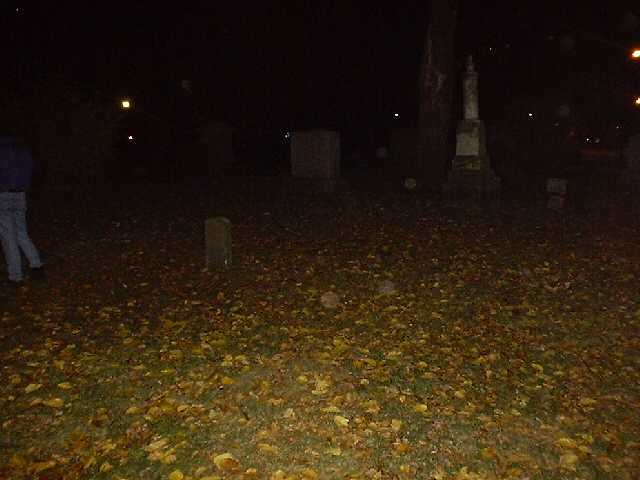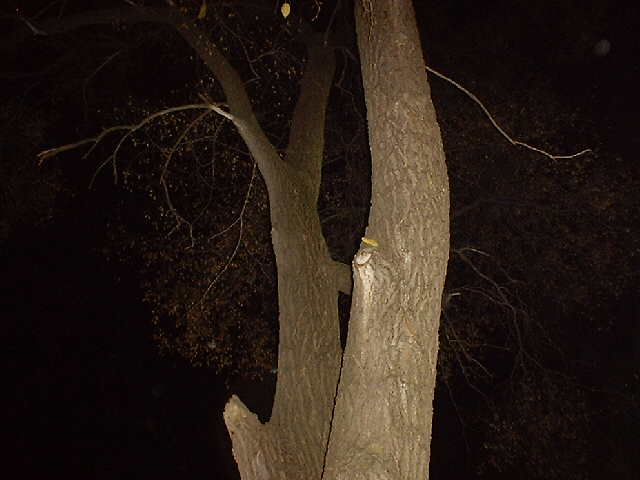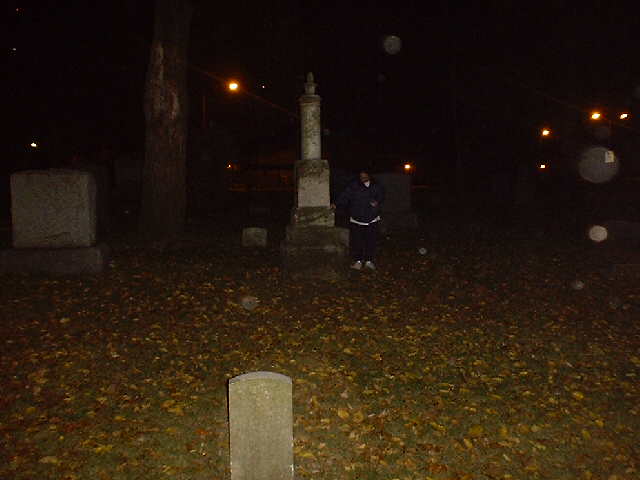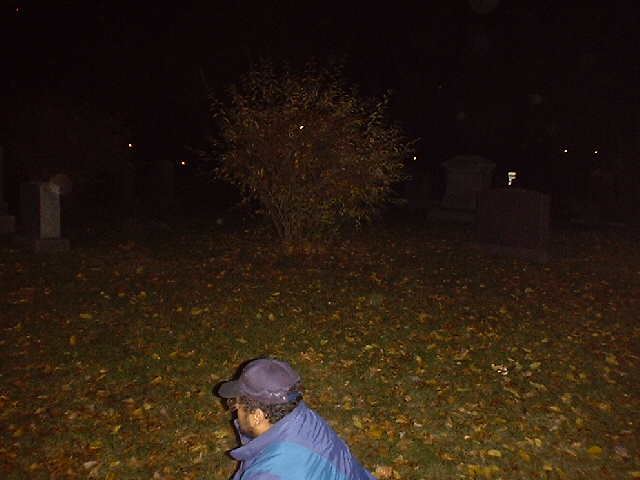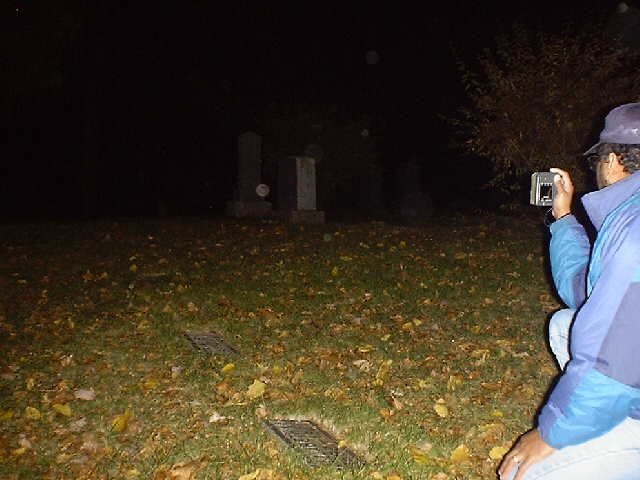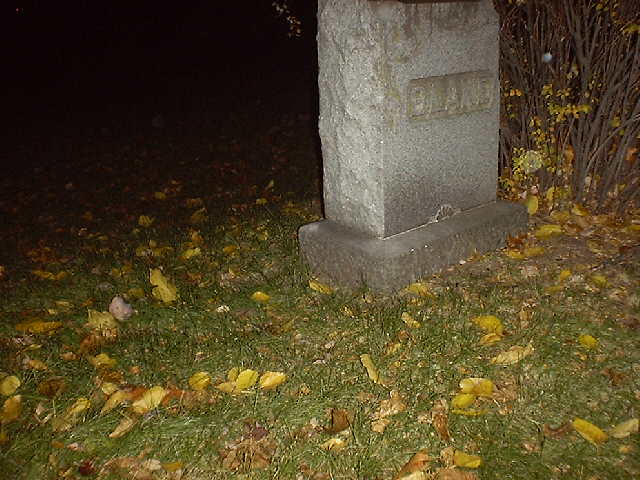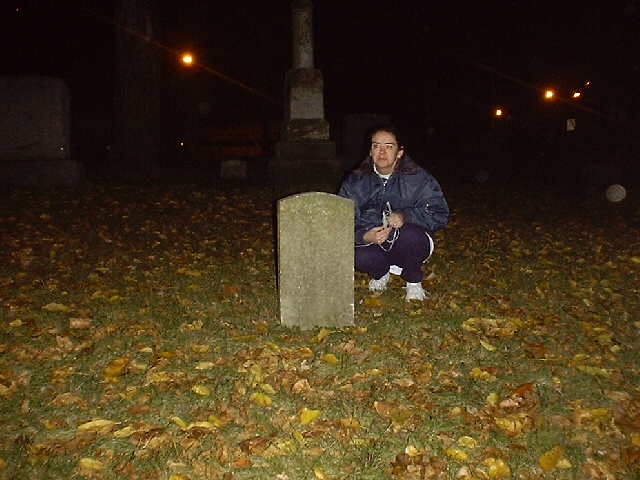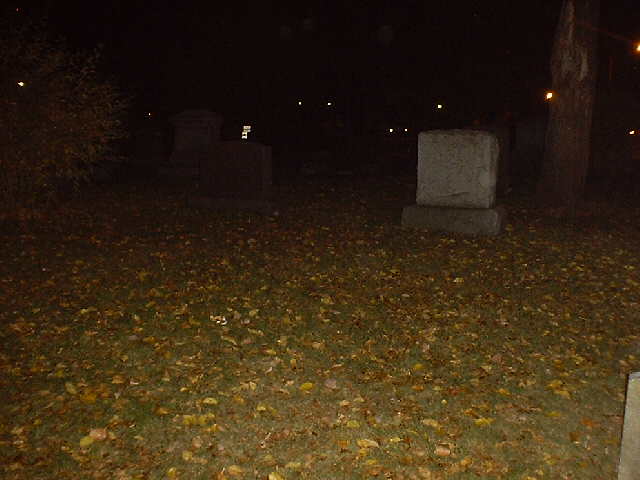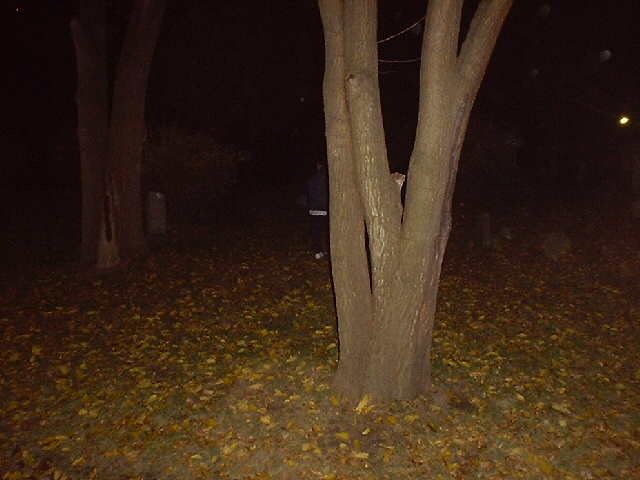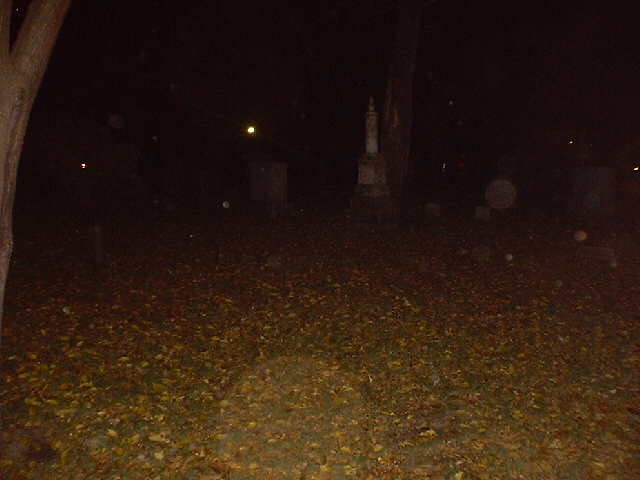 Enter content here